On Sunday 3rd February 2013, Dublin Road Movie House will be hosting the world premiere of our film The McGurk's Bar Bombing: Loss of Innocence.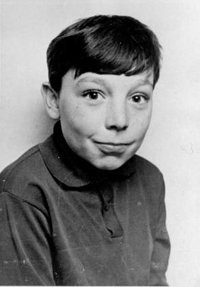 Made by local filmmakers, Northern Visions, and funded by the Community Relations Council, The McGurk's Bar Bombing: Loss of Innocence features the family members themselves telling their touching stories in their own words.
Author Ciarán MacAirt, grandson of Kathleen Irvine who was one of the fifteen innocent civilians killed in the bombing, says:
"These stories at times are harrowing especially when set against the stream of governmental black propaganda which the State used to criminalize our innocent family members. Nevertheless, what emerges by the end is the strength and positivity of the human will against State intransigence and lies. This is a powerful story of ordinary people fighting extraordinary cover-up by the police and their political masters."
The film was created to coincide with the launch of Ciarán MacAirt's highly anticipated book, The McGurk's Bar Bombing: Collusion, Cover-Up and a Campaign for Truth which has been on Belfast bestsellers' lists since the first week of its release.
Ciarán MacAirt says:
"The book, our websites, and now this commanding film will be essential campaign tools as we continue our campaign for truth in 2013. They will help us reclaim the narrative and re-appropriate the truth."
Launch Details

The film is free to attend and will begin at 12pm on Sunday 3rd February in the Movie House, Dublin Road, Belfast (map). Email the committee info@themcgurksbarmassacre.com to guarantee your place.

The hour-long film will be followed by light refreshments and a short Question and Answer session with the campaigners. Ciarán MacAirt will also be there signing his book which you can purchase at the venue (with all proceeds going to the McGurk's Bar commemoration committee).

As well as the families, also in attendance will be local politicians, campaign groups, media and artists.

We will look forward to meeting you there.