Research and Legacy Archives
Below are just some of the critical archives discovered and released, not by the British authorities, but by our families and human rights organisations working with us on our research. Without our extensive research, these documents would never have been accessed or published. The so-called historic investigations failed as miserably as the original, botched investigation.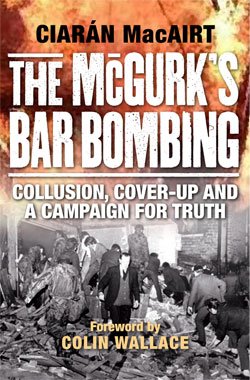 The McGurk's Bar Bombing
The critically acclaimed book by Ciarán MacAirt, grandson of John and Kathleen Irvine.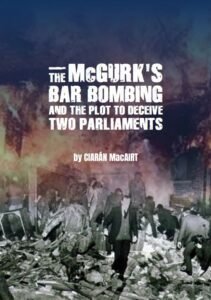 Plot to Deceive Two Parliaments
The high-level, coordinated and sustained plot to deceive Stormont and Westminster.
McGurk's Bar: Post-Script
New evidence discovered since the publication of the book, The McGurk's Bar Bombing.