The Guerrilla Film Club will be hosting our film The McGurk's Bar Bombing: Loss of Innocence at 7pm, Tuesday 2nd December in Conway Mill. A question and answer session will follow.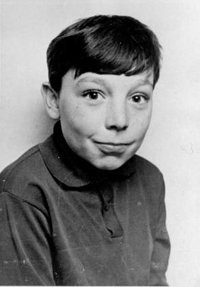 Made by local filmmakers, Northern Visions, and funded by the Community Relations Council, The McGurk's Bar Bombing: Loss of Innocence features the family members telling their personal stories in their own words.
The panel for the discussion afterwards features family members, Robert McClenaghan and Ciarán MacAirt, and human rights lawyer, Christopher Stanley.
Author Ciarán MacAirt, grandson of Kathleen Irvine who was one of the fifteen innocent civilians killed in the bombing, says:
"This is a particularly poignant showing of the film as we will be commemorating the 43rd anniversary of the atrocity a couple of days later and we have recently lost one of our family campaigners.
"We are also in court that day too after taking a case against the Chief Constable so the issue is very current and people's support as relevant today as it was that horrific night 43 years ago. We cannot thank the Guerrilla Film Club enough for choosing to present and discuss our film."
"Last year leading human rights lawyer, Niall Murphy, helped make our event at Féile a great success (link). This year, we are honoured to be joined on the panel by Christopher Stanley who is also leading lawyer with our legal firm, KRW Law. Christopher worked formerly on our case with leading human rights advocates, Rights Watch UK, so he knows our campaign intimately."
The film was created to coincide with the launch of Ciarán's book, The McGurk's Bar Bombing: Collusion, Cover-Up and a Campaign for Truth which hit Belfast bestsellers' lists on its release in late 2012. Ciarán will be announcing news of another important project at the event.
The Guerrilla Film Club Presents…

Date: Tuesday 2nd December 2014

Time: 7pm

Venue: Conway Mill, Belfast

Admission: £3

The hour-long film will be preceded by light refreshments with the families. The small admission fee helps the Guerrilla Film Club pay for these and the hire of the room.

Ciarán MacAirt will also be signing his book which you can purchase at the venue (with all proceeds going to the McGurk's Bar commemoration committee).

As well as the families, also in attendance will be local politicians, campaign groups, media and artists.

We will look forward to meeting you there.