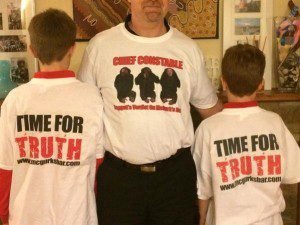 Responding to today's admission by PSNI Chief Constable George Hamilton that there was indeed an "INVESTIGATIVE BIAS" during the McGurk's Bar investigation, Robert Mc Clenaghan on behalf of the Mc Gurks Bar Memorial Committee said:
"Four years ago in February 2011, the Police Ombudsman, Al Hutchinson found an investigative bias on the part of the RUC at the time of the December 1971 McGurk's Bar atrocity.
Former PSNI Chief Constable Matt Baggott refused to accept the 13 findings in the Ombudsman Report and instead had the failed and discredited Historical Enquires Team (HET) publish a damning report rubbishing the Ombudsman findings.
Our families spent the last four years campaigning to have that HET Report overturned. This morning after 4 long years of legal battles we sat outside the High Court in Belfast.
The barrister for George Hamilton stood up and said "the Chief Constable no longer wishes to contest the findings of Investigative Bias in the Police Ombudsman's Report.
A written statement will be published in 3 weeks giving the reasons why. And that was it. No hint of apology for wasting the last four years of our lives dragging traumatised families through court time after time only to finally admit that we were right all along.
Today is a victory for the families. We welcome the decision by George Hamilton on behalf of the PSNI to admit his predecessor was wrong. But it cannot be left there. There now needs to be an independent and impartial re-investigation of the McGurk's Bar massacre.
After four wasted years we are appealing to all the Political Parties and both Governments to speedily implement the legacy elements contained within the Stormont House Agreement (SHA)
Now that the HET Report has been discredited we want the proposed Historical Investigations Unit (HIU) to do a more open and transparent Inquiry compliant with Article 2 of the European Court of Human Rights.
For many of our old and infirm family members this may well be their last and only chance to get truth and justice in our case. Time is not on our side. Implement the legacy elements of the SHA for the sake of our families."