The infamous British Army MRF shooter, Clive Graham Williams, is dead.
Clive Graham Williams, or Taff, as he was known to his gang members, was the prime shooter wanted in connection to a number of murders and attempted murders of civilians in Belfast in 1972.
The charity Paper Trail connected him to at least 6 serious incidents after discovering unredacted files which named him directly although we redacted his name due to ongoing legal cases and police investigations.
Read our ground-breaking report, Shooters: Britain's Military Reaction Force.
Williams' death was announced on a Facebook memorial site to the Royal Australian Corps of Military Police on 29th December 2021. Williams rose to the rank of Major of RACMP before retirement.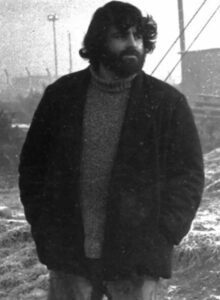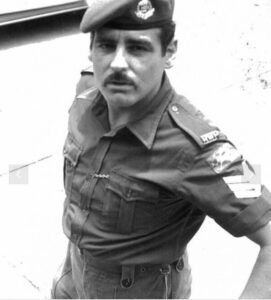 His memorial service can be viewed here at the moment and these pictures are taken from it.
And I thank academic, Adeyinka Makinde for discovering this and directing me to it as it impacts a number of our Paper Trail families and many scores of other victims hurt by Williams and his death squad.
His British Army number 24031479 recorded here (around 20-minute mark and following) and Military Medal allow us to confirm we are dealing with the death of a former British shooter who was wanted for questioning in a number of murders and attempted murders including teenagers and women.
Lt. Colonel Craig Kingston gave a coffin-side oration at the funeral. Kingston records:
"Taff has many RMP highlights and the most notable being the award of the Military Medal when serving as a Corporal in Northern Ireland in the 1970. Today's not the occasion to detail the circumstances of how Taff was awarded the Military Medal however it is the day to detail why a Military Medal is bestowed on an individual. It is awarded to personnel for bravery in battle, for acts of gallantry and devotion, to duty under fire… Taff did not speak often about his medal and many who knew him in later years had no idea about his past, such was his humility."
Williams' Military Medal, as I discovered and published over a decade ago, was recorded in the London Gazette of 3rd October 1972.
The reason that Lt. Colonel Kingston may not want to discuss the citation is that the MM covered the period when Williams was shooting unarmed civilians on the streets of Belfast.
Taff did not speak about it as it would have left him open to prosecution for murder and attempted murder.
He actually stood trial in 1973 after he shot 4 unarmed civilians with a non-Army-issue Thompson machinegun (then in use by the IRA) on 22nd June 1972. The bullets were from RUC stores and he got off scot-free. He was promoted from Corporal to Sergeant between these attempted murders and his trial.
Two weeks prior to this attack at the terminus on the Glen Road, single mother Jean Smyth-Campbell was murdered. We proved that the British Army believed its soldiers had killed her and have since proved that 2 MRF cars were on duty in the area at the time and later claimed a hit.
We asked investigators with the Kenova team to arrest Williams as the area was a known hunting ground for his attacks. Due to failing health, he did not make himself amenable to questioning.
Paper Trail linked him directly to a number of other murders and attempted murders of unarmed civilians.
We believe Williams was one of 7 former MRF operatives whose files were handed over to the Public Prosecution Service after we submitted our report to the Kenova team investigating Jean's murder. The Police Service of Northern Ireland until then had done little. Patrick McVeigh's murder on 12th May 1972 is another quoted here.
We believe Williams was guilty of many more.
Williams' death fits squarely with the British government's strategy for dealing with the legacy of the past in the North of Ireland: Denial, Delay, and Death.
Williams goes to his grave with many of the secrets of Britain's dirty war. He also escapes earthly justice as he should have served time for serial murders and attempted murders.
The architect of the Military Reaction Force, General Sir Frank Kitson, is still alive, though. Kitson was also up to his neck in the cover-up of the McGurk's Bar Massacre.
William's commander at the time, Brigadier James Alastair McGregor, is believed to be still alive too. I tracked McGregor to his home in Kent in 2010.
If we lived in a just and fair society, Kitson and McGregor would be questioned under caution before they too die. But we do not, and they will not.
Instead, victims and survivors of their violence will go to their graves without truth and justice.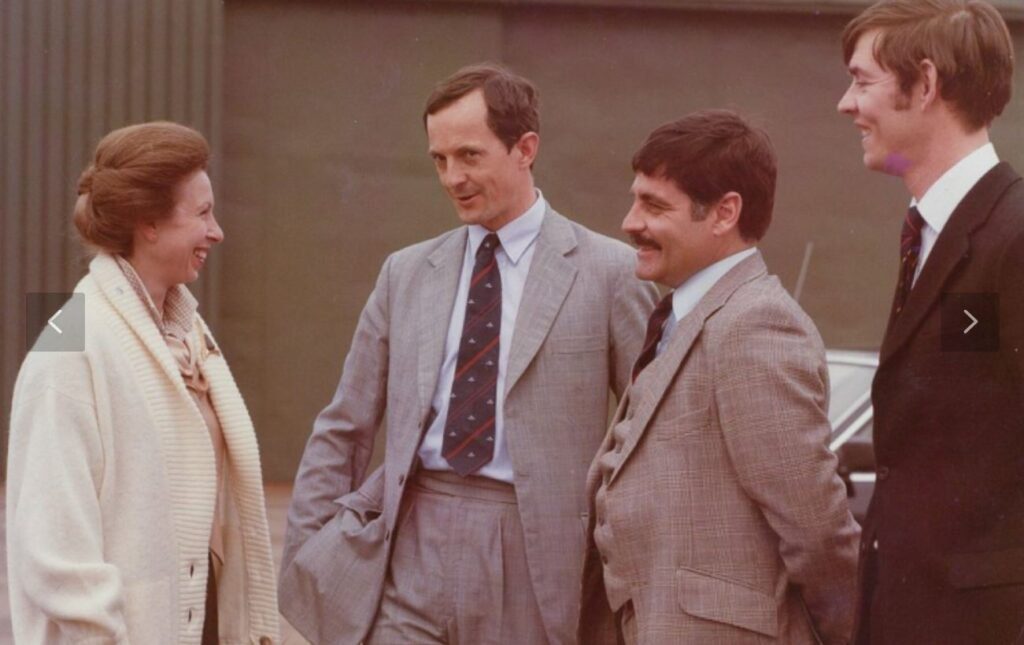 Niall Ó Murchú of Kinnear and Co. Solicitors represents the family of Jean Smyth-Campbell whose case was recently heard at the UK Supreme Court.
He said:
"This is a worrying development. This family expected Williams to be interviewed when the investigation into Jean's murder began in August 2019. Williams and his MRF colleagues were cowards who only murdered defenceless civilians, and then ran away and hid. He and they should be remembered as such. Additionally, the family deserve an explanation about why a suspect in the murder of their mother and sister wasn't interviewed for more than 2 years."
Watch Shooters and Freds by Ciarán MacAirt